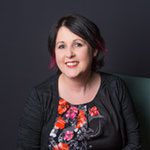 Michelle Lovi, Publisher
Michelle is the founder and publisher at Odyssey Books, and new imprints Publisher Obscura and Ensorcellia. After many years juggling a public service career with her role as Creative Director at lip magazine, freelancing as a web designer, and working as a publishing consultant, Michelle ultimately turned to book publishing in 2009, when Odyssey Books was born.
With a move from Canberra to New Zealand in 2018, Michelle enjoys a sea-change lifestyle, reading and editing on the beach in beautiful Kapiti, and hanging out in Wellington – the "coolest little city in the world" according to Lonely Planet. Michelle agrees wholeheartedly with this statement.
---
Cerid Jones, Publishing Assistant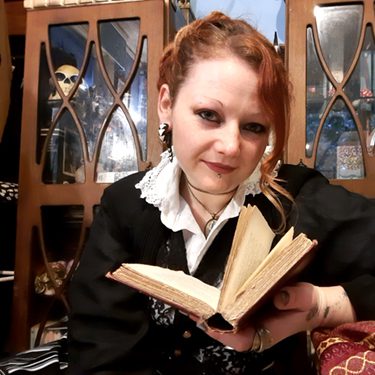 Cerid can't walk past a second-hand bookshop without giving up her day to the enchanting vellichor of the yet to be discovered adventures living between pages. She is a lover of folk tales and will read almost anything that transports her to elsewhere or delves her deep into the psyche of human nature.
Her passion for the Arts has inspired her to indulge in theatre, art (Honour Diploma graduate – The Learning Connexion), and academic endeavours over various studies at Victoria and Massey Universities. She's a hairs breath away from a double BA in Cultural Anthropology and English Literature (including creative writing, of course).

Living in Kapiti, she spends her days arting, reading, writing, being hounded by her bi-eyed boofhead doggo, exploring nature, and promoting creativity wherever opportunity knocks, which sometimes includes radio!
---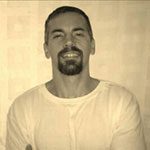 Henry Roi, Publicity and Marketing
In addition to managing publicity for various small presses and indie authors, Henry is also a crime and horror writer, a tattoo artist, and a boxing trainer.
Find him on Twitter: @ChrisRoyCrime