The Unlikely Occultist
Discover the fascinating life of Alice Bailey: a long-forgotten occultist widely regarded as the Mother of the New Age.
In 1931, Alice is preparing to give a speech at a Swiss summer school. Soon after, she is put on Hitler's blacklist. What Alice doesn't realise is the enormity of her influence to the world, and the real enemies who are much closer than she thinks.
A dynamic and complex figure, Alice Bailey's reach was huge. She was influential among people and organisations of global power, including the United Nations. Yet today she is maligned by fundamentalist Christians, Theosophists, Jews, academics and, above all, by conspiracy theorists.
Are any of these groups justified in rejecting the unlikely occultist?
Available in print from Amazon or your favourite bookstore
Book Details
| | |
| --- | --- |
| Weight | 500 g |
| Dimensions | 229 × 152 mm |
| Extent | 316 pages |
| Format | Paperback |
| Language | English |
| Genre | Literary Fiction |
| Release date | 24 September 2019 |
| ISBN | 9781925652772 |
| Imprint | Odyssey Books |
About The Author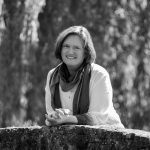 Isobel Blackthorn
Isobel Blackthorn is a full-time novelist who writes across a range of genres including mysteries and thrillers, historical and dark fiction. Isobel creates compelling and intelligent stories drawing on her rich and varied life. She holds a PhD in Western Esotericism and the occult features in most of her writing. She is the author of The Unlikely Occultist: A biographical novel of Alice A. Bailey, a significant work of historical fiction. Isobel gives voice to her lighter side with novels set on the exotic Canary Islands, Spain. She was shortlisted for the prestigious Ada Cambridge Prose Prize 2019.