Mandala: Journeys Within the Circle
Mandalas are magic. To create a mandala is to take a journey back to your true self. In the sacred circle of a mandala, magic can happen – fears can be released and the power and the uniqueness that lies within you can be unlocked.
Mandala: Journeys Within the Circle is an exploration of the magic of mandalas, sharing Karen Scott's mandala journey over several decades and providing a how-to guide for creating and interpreting your own mandalas. It shares real-life stories of everyday people, showing how mandalas have helped them through dark and difficult times and played a role in turning lives around. These stories and the mandalas that accompany them offer inspiration, beauty, and reassurance. They will show you how to bring the magic of mandalas into your own life.
Available in paperback from Amazon or your favourite online bookstore.
Book Details
| | |
| --- | --- |
| Weight | 200 g |
| Dimensions | 216 × 216 mm |
| Extent | 124 pages |
| Format | Paperback |
| Language | English |
| Genre | Non-fiction |
| Release date | 17 March 2020 |
| Imprint | Publisher Obscura |
| ISBN | 9781922200983 |
About The Author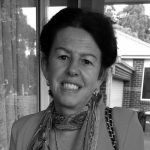 Karen Scott
Karen Scott is an inspirational and well-respected professional artist with a studio in the Dandenong Ranges (Melbourne). Her artwork can be seen on her website, www.mandalamagic.com.au. Karen offers workshops, classes, and mandala art retreats nationally and internationally, as well as working with a wide range of community organisations and youth-at-risk programs. She regularly conducts Train the Trainer programs for Mandala Art Therapy and shares her extensive knowledge of mandalas by teaching groups of psychologists how mandala art can be used to aid and support the healing process. Running workshops in the corporate and professional worlds, she shows others how mandalas can aid creativity and help people realise their potential.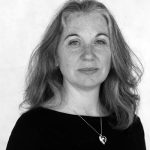 Rachel Le Rossignol
Dr Rachel Le Rossignol is the author of the Tales of Tarya series (Odyssey Books): Harlequin's Riddle, Columbine's Tale, and Pierrot's Song. An award-winning playwright, her short plays have been performed in Melbourne, Sydney, and Manila, and she co-wrote the script for Murder on the Puffing Billy Express, which is performed on a vintage steam train and attracts audiences from around the world. With composer Andrew Perkins, she has written a musical version of Aristophane's The Birds, which premiered at the Auckland Town Hall by Bach Musica NZ. With a background in social work and narrative therapy as well as a masters and doctorate in creative writing, Rachel is passionate about how powerful creativity can be—almost like magic.