Loic Ekinga Kalonji is a Congolese poet, storyteller, and a screenwriting student. His work in poetry and fiction focuses on the human experience by adopting a surrealist approach to storytelling. He has been featured in many online publications such as Type/Cast Magazine, Ja. Magazine, Poetry Potion, and The Kalahari Review. His chapbook Twelve Things You Failed at As A Man Today was an honourable mention by JK Anowe for Praxis Magazine Online. His short story 'Loop' has been adapted into a short film by Director Vuyani Makausu and is currently in post-production, a finalist of Poetry Africa's Slam Jam competition. Loic currently resides in the south of Johannesburg where he reads, writes, and daydreams.
Readers are fascinated to learn the process of writing a poem. Can you tell us about your process and how long a poem takes to compose?
I don't think I have a set process. I normally get a word, a sentence, or a feeling. Sometimes, I jot it down right away and other times I let it brew. Different poems require – in my experience – a different process; the time to write a poem differs in consequence as well. I let the poems write themselves in a way.
How did you get into poetry? Was it a calling?
My first introduction to poetry was in high school. Back then, we were taught about classical French poetry and literature. I was fascinated by how beautifully it captured human emotions and the human experience in general. I went home and tried my hand at it and I got hooked. I found a way – the perfect way – to express myself and I never looked back.
Does geography or culture influence your poetry?
Absolutely. Certain stories or poems I write, although meant to be relatable at a human level, carry the flair of the places I've been and the lessons I've been taught.
Have you ever delved into other forms of writing?
I've experimented with fiction and script writing. I still enjoy them but poetry has always been my go-to when it comes to creative expression.
What would you be doing if you were not able to write poetry?
Play an instrument, maybe. Or learn how to make films. I would try to still create in one form or another.
Who are your favourite poets?
I have so many! There's Phil Kaye, Sabrina Benaim, Koleka Putuma, Alphonse deLamartine, Arthur Rimbaud, and many others. It's a mixture of different styles and narratives but I find something to keep or learn from all the poets I admire.
Do you feel that the love of poetry has declined in the modern world?
Actually, I don't think so. Maybe a couple of decades ago but I think that has changed a lot over the years and as a result, people are starting to resonate with what it can do for them and how words expressed shed a light on what they feel or experience. I think social media has helped a lot as well in restoring poetry's appeal. People, I think, are attracted to how succinct and powerful certain poems can be and that's beautiful to witness as a writer.
---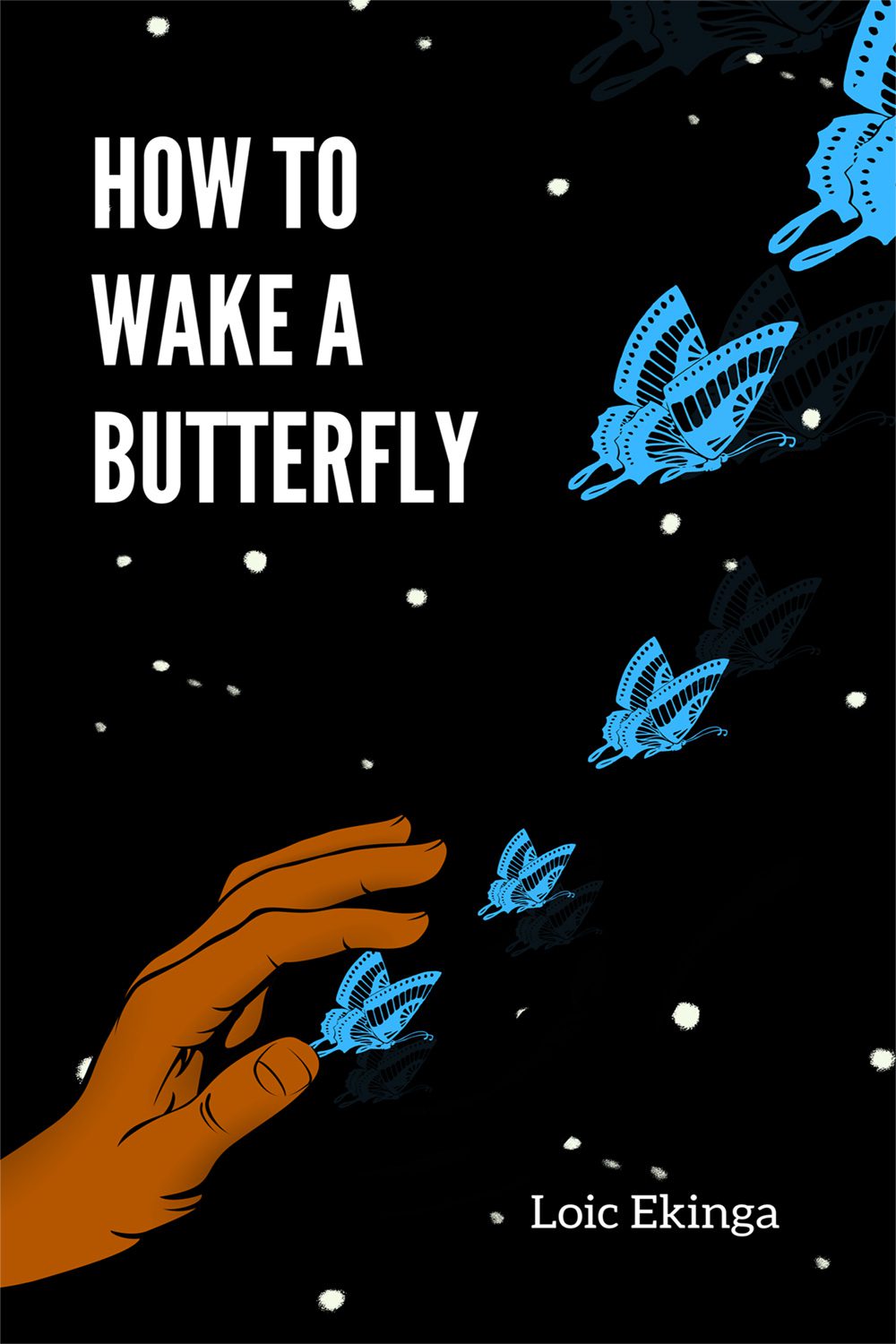 Loic's chapbook titled How To Wake a Butterfly will be published in April 2021. The collection is an exploration of grief, trauma, love lost and found, and ultimately transformation.